Biomedica Diagnostics Anticoagulant Therapy
The role of anticoagulant therapies is to block the activity of coagulation factors. Anticoagulant agents may block specific targets in the coagulation cascade. Approved anticoagulants for clinical use in the acute setting of acute coronary syndrome (ACS)/percutaneous coronary interventions (PCI) patients are classified according to their mechanism of action. Thrombin inhibitors are the most commonly used and are classified as indirect and direct thrombin inhibitors. Anti-X inhibitors are also available, although their use is limited in patients undergoing PCI. Blockade of coagulation factors is pivotal as they are associated with enhanced platelet reactivity, thus increasing thrombotic risk.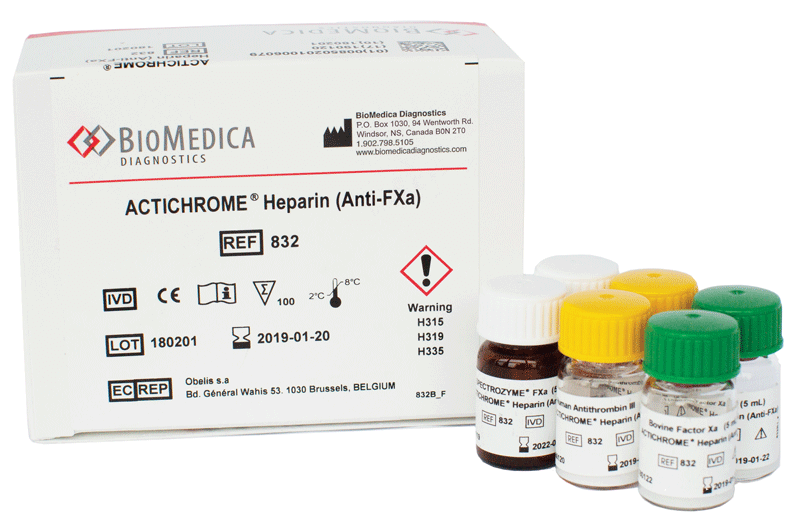 Anticoagulant Therapy

BMD820

ACTICHROME Heparin (anti-FIIa), activity assay

Kit 120 Tests

BMD832




ACTICHROME Heparin (anti-FXa), activity assay

Kit 200 Tests

BMD634

IMUCLONE Platelet Factor 4 ELISA

Kit 96 Tests
More information about this product?
Please send us a message and we will provide more information about our product and services.