LumiraDx COVID-19 Antigen test
LumiraDx COVID-19 Ag test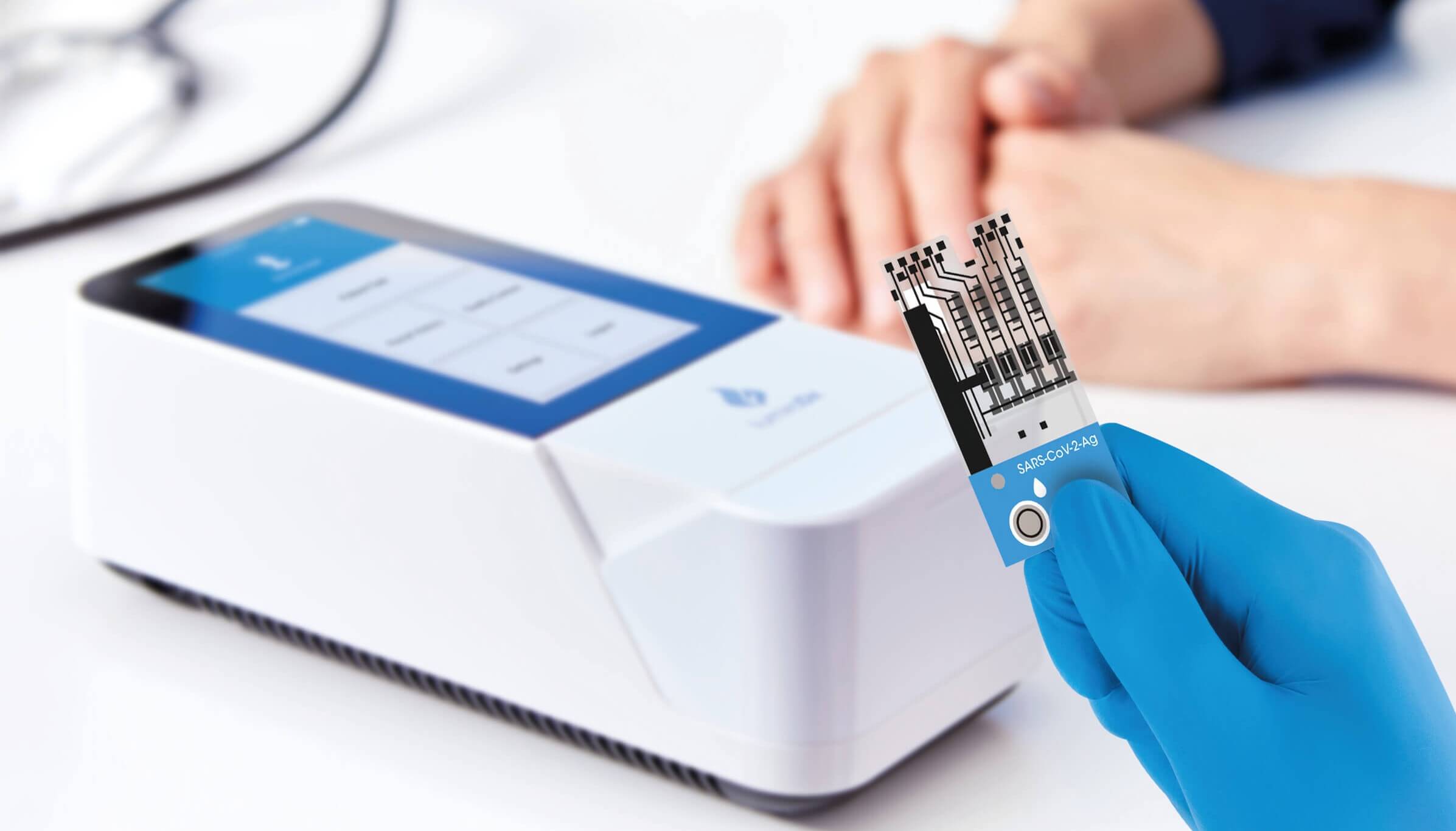 The LumiraDx 

COVID-19

 Antigen test 

is a quick 

SARS-CoV-2 

Antigen 

test kit optimized for on-site diagnosis with high accuracy

The LumiraDx SARS-CoV-2 Ag Test is a microfluidic immunofluorescence assay for direct and qualitative detection of nucleocapsid proteins in nasal swab specimens from patients suspected of COVID-19. Used with the LumiraDx Instrument the Test delivers rapid results at the point-of-care.

The LumiraDx SARS-CoV-2 Ag Test is intended for use in medical facilities to aid in the rapid diagnosis of COVID-19. Clinical studies were conducted at six centers in the US and UK with a total of 257 participants and showed a positive agreement of 97.6% and a negative agreement of 96.6% from nasal swab samples against the results of RT-PCR within the first 12 days since onset of symptoms.
LumiraDx COVID-19 Antigen test specifications
More information about this product?
Please send us a message and we will provide more information about our product and services.