Samsung LABGEO IB10 analyzer
The Samsung LABGEO IB10 is a portable, reliable and easy-to-use immunoassay analyzer for in-vitro determinations and provides medical professionals with rapid and accurate test results in emergency care settings where near patient testing is critical.
FAST
Fast & fully automated
Rapid test results in 20 minutes
Fully automated centrifugation inside the analyzer
Whole blood use
No sample pretreatment required for plasma separation
Multiple analytes tested in a single run
No additional time required to test multiple analyses
Up to three analytes tested in a single run – One run, three test results in 20 minutes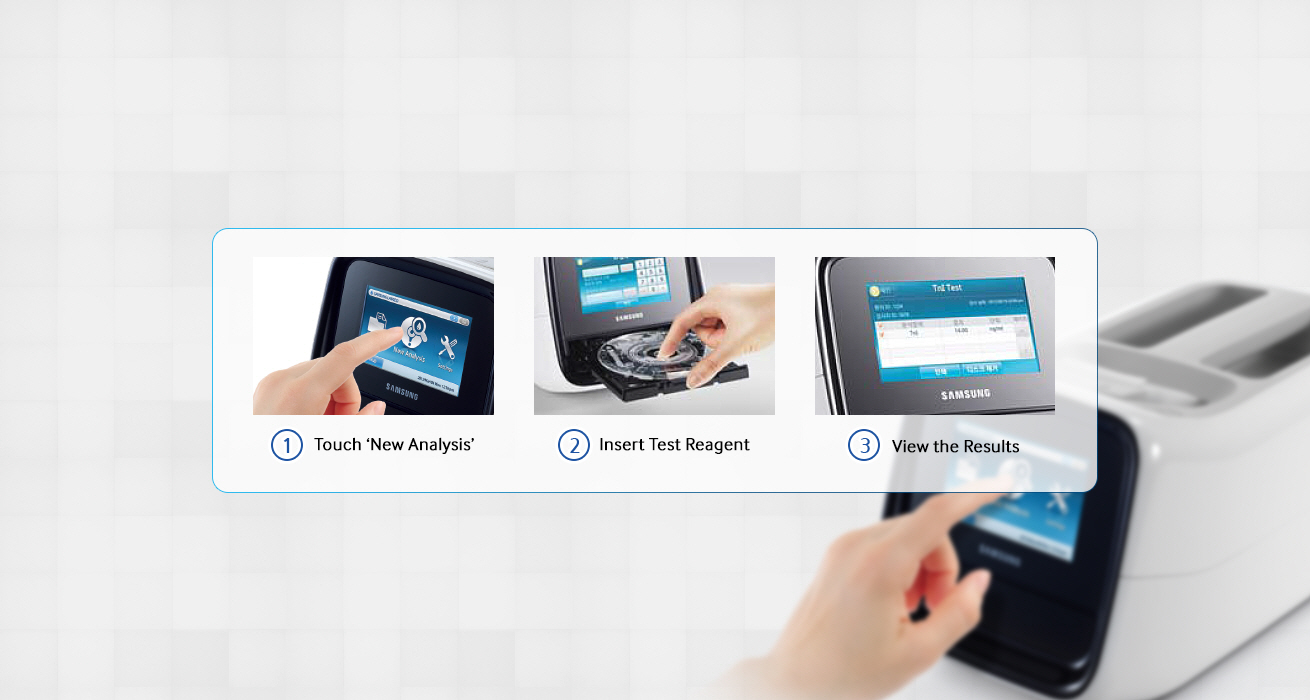 EASY
Simple & easy-to-use
Simple, LCD touch screen interface with clear, step-by-step instruction
Multiple language support
Convenient & user friendly
One step convenient testing method
Test Discs stable at room temperature for 30-days
Built-in thermal printer
Multiple external devices available
Portable
Easy to move (Compact size, Lightweight)
Optional battery operation
Accurate testing when and where it's needed
ACCURATE
Excellent precision and correlation
Excellent assay performance assists medical professionals in the diagnosis and treatment of critically ill patients
Method comparisons show high correlation with central laboratory systems
Correlation coefficients above 0.90 and method comparison slopes near unity compared to central laboratory systems
More information about this product?
Please send us a message and we will provide more information about our product and services.