Samsung LABGEO PT10 analyzer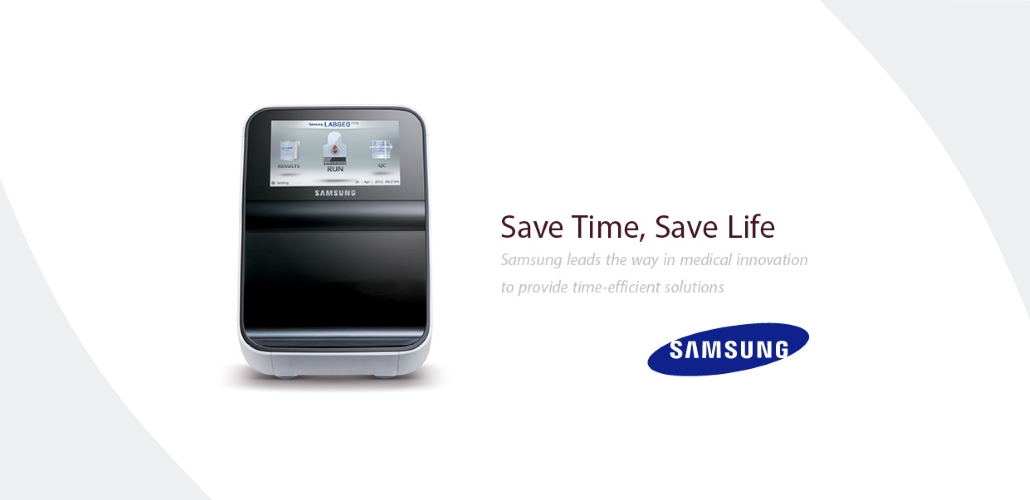 Introducing Samsung's latest medical innovation, Samsung LABGEO PT10 saves time
for clinicians and patients through fast, easy and accurate blood analysis.
Samsung LABGEO PT10 is a portable clinical chemistry analyzer that meets the needs of clinics while providing a smart solution to improve efficiency.
FAST
Test to Results within 7 minutes — made possible with Samsung LABGEO PT10
Rapid Test Results
Allows rapid and accurate diagnosis within clinics
Simple & Fully Automated Operation
Easy application of blood sample and loading of test cartridges
Automated plasma separation eliminates the need for pre-centrifugation
Multi-Parameter Testing
Optimized combination of multi-parameters enables fast and accurate diagnosis
Test-specific cartridges including liver function, renal function, lipid profile and overall biochemical profile allows multiple disease screening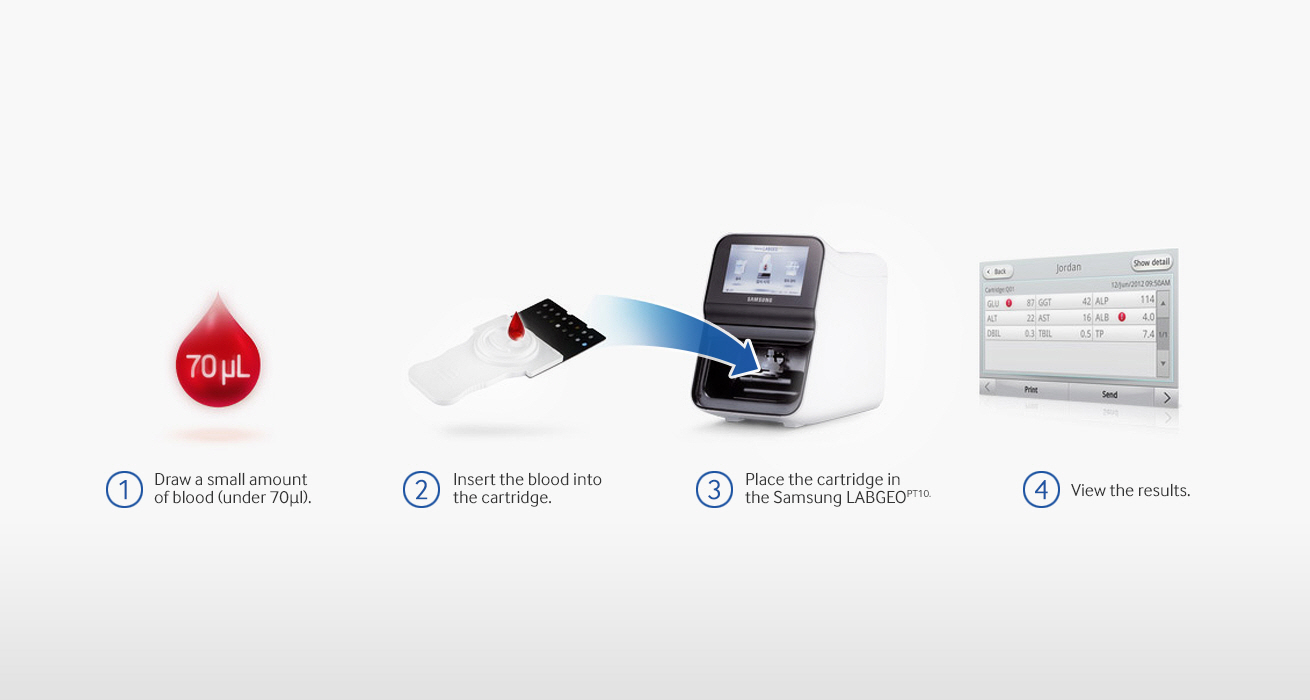 EASY
Easy and automated testing process maximizes convenience for clinicians and patients
Convenient Testing with Only 70μl of Blood
Small sample volume requirement makes testing more convenient and less burdensome for pediatric and elderly patients
Intuitive UI
Intuitive, user-friendly UI facilitates convenience and enhances user experience
Large Built-in Memory
Internal storage capacity of up to 5,000 test results enables immediate access to data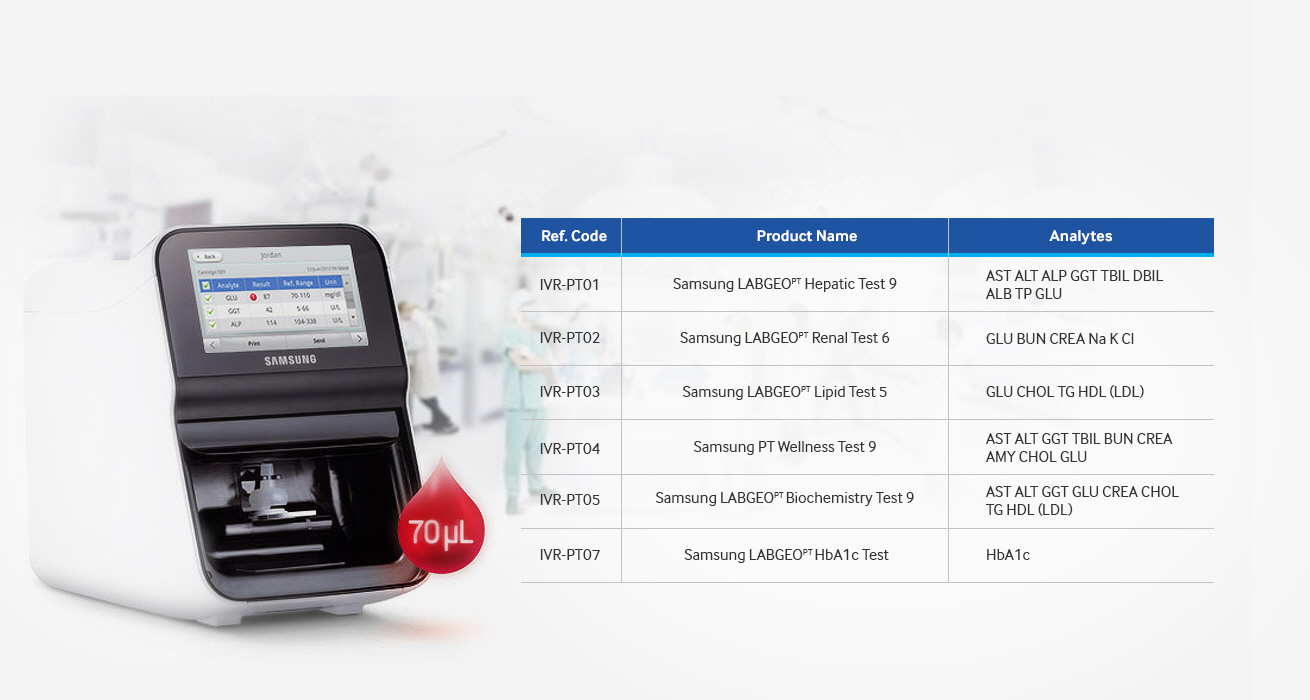 ACCURATE
Accurate test results bring certainty to a diagnosis and greater patient trust
Clinically-proven Accuracy
95% correlation with central laboratory analyzer
Built-in EQC Chip
Monitors and regulates optic module with EQC chip
Built-in Self-diagnostic Capability
Automatically scans for abnormalities
Built-in Self-calibration Capability
Self-calibration through QR code recognition
More information about this product?
Please send us a message and we will provide more information about our product and services.